Specializing in Decks & Cover
Experience the Primetop Decks & Covers Difference!
Exceptional Patio Covers, Sunrooms, Decks and Railing for Metro Vancouver Homes and Businesses
Specializing in Decks & Cover
Experience the Primetop Decks & Covers Difference!
Exceptional Patio Covers, Sunrooms, Decks and Railing for Metro Vancouver Homes and Businesses
Patio covers provide invaluable protection from sun and rain, allowing you to fully enjoy your backyard. We offer patio covers in pre-formed sheet metal, polycarbonate sheets, aluminum, glass, and acrylic in various colours to match your exterior finish and decor.
Make your vision of the perfect living space a reality with a sunroom. Our high-performance sunrooms include double-glazed walls, insulated roofing, and Low-E glass windows.
We build quality decks made from cedar or composite materials with finishes engineered to last. Other exterior structures we provide include aluminum stairs, privacy screens, and aluminum railing systems.
Elevate Outdoor Experience
Take your outdoor living experience to a new level with Primetop Decks & Covers. We are highly experienced in building and repairing patio covers, sunrooms, decks, and other outdoor structures. Primetop Decks & Covers have served hundreds of happy customers in Metro Vancouver and the Lower Mainland.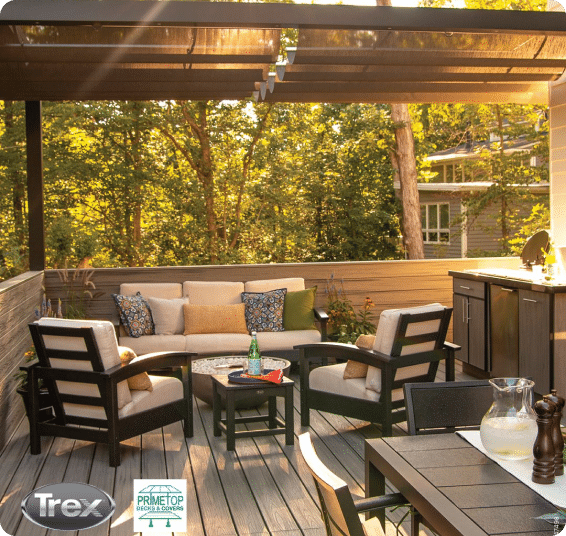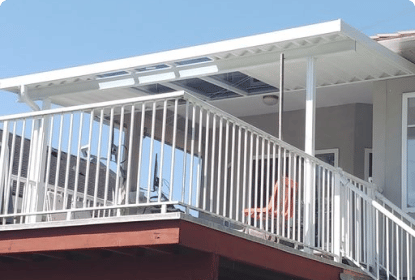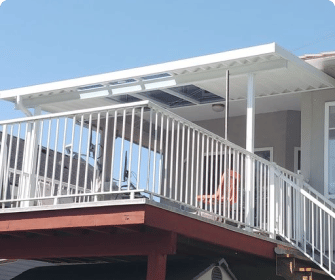 Full-Service Installation
Full-Service
Installation
From conducting property surveys, design analysis, consultations and verifying all required measurements through the final inspection to ensure perfect functionality, Primetop Decks & Covers handles every aspect of your patio cover's installation.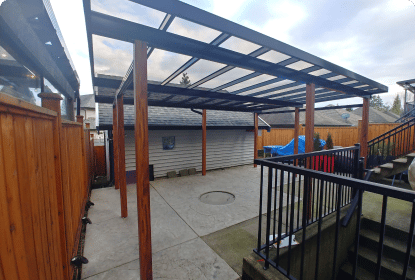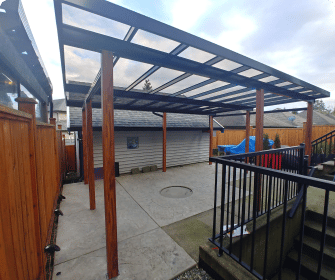 Weather damage, age, accidents, and normal wear and tear can leave your outdoor areas looking less than best. Let Primetop Decks & Covers repair and restore them to like-new brilliance.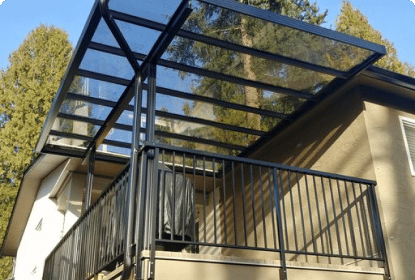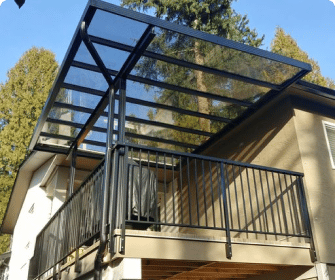 The professionals at Primetop Decks & Covers are pleased to provide DIYers and contractors with premium quality pre-cut materials and expert advice to make the building process simpler than ever before.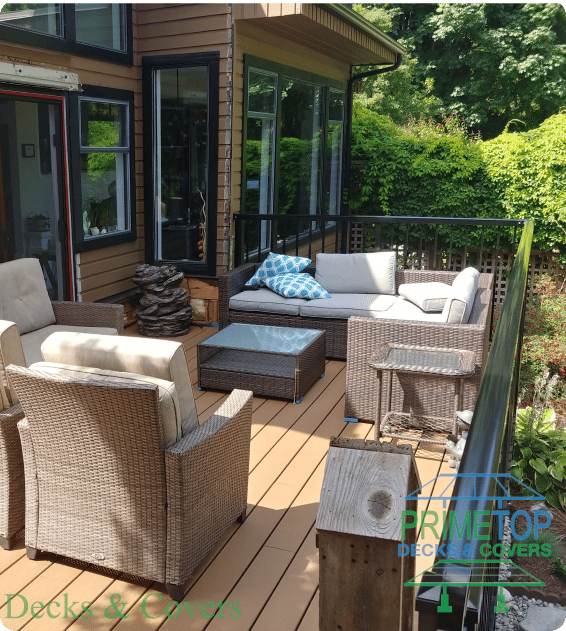 Why Choose Primetop For Your Next Project?
Trustworthy Patio Cover Specialists in Vancouver
Primetop Decks & Covers is committed to high-quality exterior builds, repairs, and restorations to meet your every need. We proudly offer comprehensive outdoor structure solutions, beginning at the drafting table and ending with a finished product that perfectly complements your home.
What Makes Primetop Different
The Primetop team doesn't just take orders; we help make dreams come true. Our collaborative design process ensures your vision comes to life in vivid detail. The Primetop planning process guarantees the smooth, stress-free execution of your project!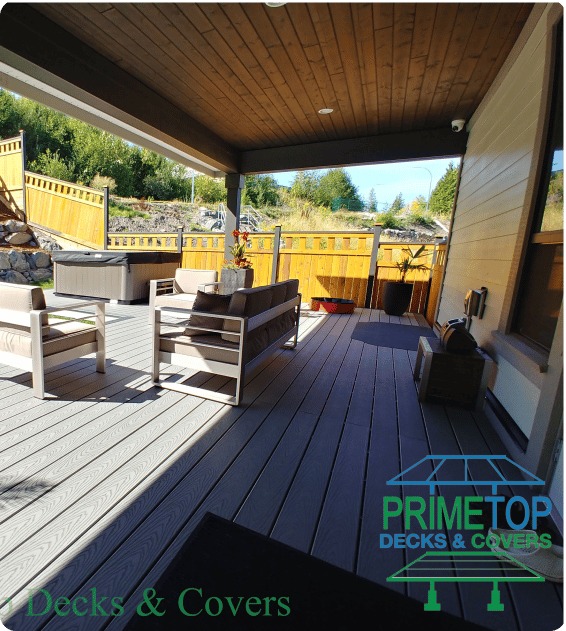 Take a look of our completed jobs.
Primetop was very professional and took time to incorporate our ideas into the design. Work was done on time and the crew cleaned up as though they were never there! Great job and we love our new cover. Would recommend this company any time.
Great work! I am happy with the outcome of my patio cover. Joel is professional to deal with. He addressed to every detail of their project, though there were some glitches along the way but he find ways to make their customers satisfied. Highly recommended! Thank you!
What I'm truly happy about is that our investment of spending for our deck is worthwhile. The design and layout Primetop did is fantastic! All our design ideas too were considered and the result is a functional deck we can use for years. If you want satisfactory service? call Primetop Decks & Covers now!
Excellent customer service from sales to install. The patio cover look great! They have an eye for detail and the end product was even better then I expected. I would highly recommend them. Thank you.
We are so happy with the result. We definitely recommend 100% Primetop Decks & Covers. Their work ethic is just up there. Excellent price and friendly staff. Excellent service. Excellent work. They are the best choice folks. More accomplishments! Thanks again, Fred
Joel provided us with excellent service when he developed shop drawings for us for a large construction project. I would not hesitate to recommend Primetop Design and Build!
We found Joel to be very professional and knowledgeable. He helped us to visualize what we were looking for in a new patio roof and did all this without making us feel at all pressured.
Contact us now for your free, no-obligation quote. Call us at 604-282-2771 or fill out the form below.